Homysun mppt solar charge controller
For off grid solar system
Bring the best technology to serve our customers!
Definition of solar controller
A solar panel string will has constant voltage but it's current is a variation due to the change of sunlight. Therefore solar controller is designed to control electric current from solar panels to charge for batteries, optimize the battery life. It is suitable of offgrid system.
Why Homysun Solar Controller?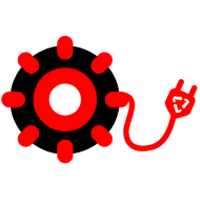 About Us
Homysun Solar – We have been in solar business since 2018. Not only Homysun is a developer, but also we are an EPC so we have experience in using purposes. These offgrid projects below were finished on 2019. You can see that we used "all in one" solar inverter. The problem is this version is very very easy broken. That's why we developed new verion of only MPPT solar controller in a competitive price., separate from the inverter. If you want to talk about DC-AC inverter, we will mention in another topic.